Accommodation Tignes Winter Holidays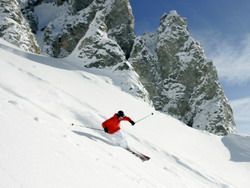 October 12 means it is time for skiing at Grande Motte Glacier. Enjoy skiing or drinking on one of the many terraces at 3000 meters.
Visit Tignes and enjoy snowboarding and skiing on 20 km of landscaped ski slopes on the glacier. After skiing enjoy the snowy peaks, mountains in one of the many cafes and bars.
If you are looking for an ideal place this winter, Tignes is the right choice for you