Accommodation Monte Bondone Winter Holidays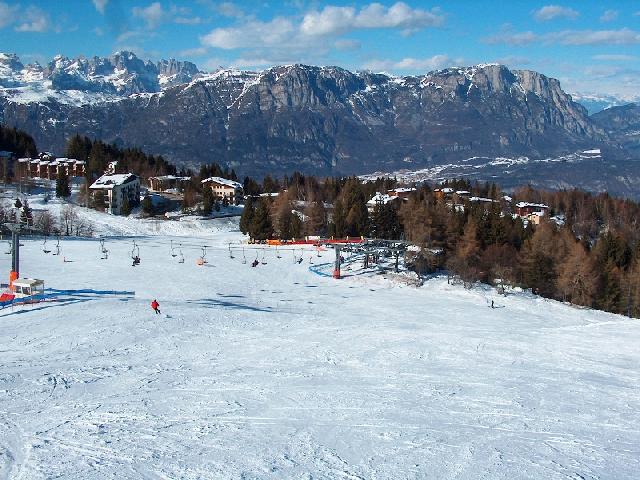 Monte Bondone is the ski resort of Trenta, which is about 15 kilometers from the A22-E45 motorway. From the ski resort itself there is a beautiful view of the slopes of the Dolomites and Trenta.
The unmissable ski trail is "Gran Pista", about 4 km long. Monte Bondone is a favorite ski resort for families with children and for beginners, there are 3 ski schools and 6 blue ski slopes.
Monte Bondone offers twice a week, Thursday and Saturday night skiing. There is a direct bus line from Trenta to the ski resort from December to April.