Accommodation Žabljak Winter Holidays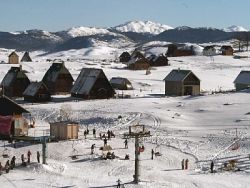 The town of Žabljak is located in the northwest of Montenegro, in the heart of the Durmitor region, at an altitude of 1450 meters above sea level.
In the immediate vicinity there are several ski slopes for recreational skiing, alpine and nordic disciplines equipped with ski lifts.
Žabljak is in all weather conditions, an ideal place for all lovers of skiing, snowboarding and sledding.