Ski Resort Blidinje Risovac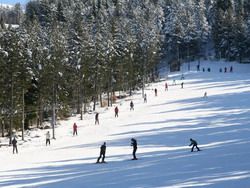 Ski resort Risovac, situated in beautiful natural environment at the altitude of 1250 - 1150 meters in Natural Park Blidinje. There are blue, red and green ski slopes.
Like on other ski resorts in Bosnia and Herzegovina skiers expect affordable prices at ski resorts and cheap accommodation.
Near the ski resort is lake Blidinje and a mountain hut also.
Have you visited this ski resort yet?
If so, share your experiences with others. Write your suggestion where to go, what to visit, where you can dine well and favorably