Ski Resort Žabljak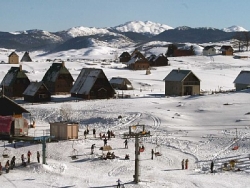 Zabljak is the highest town in the Balkans. Starting from Žabljak, the skiing system begins at a high altitude, which guarantees snow, often until the middle of the fifth month.
Durmitor has a total of 22 ski slopes with all levels of difficulty. The most beautiful paths are Savin Kuk, Štuoc and Javorovača.
The area of "Savin Kuk" starting from the top is recommended mainly for good skiers due to the difficulty of the ski tracks.
Have you visited this ski resort yet?
If so, share your experiences with others. Write your suggestion where to go, what to visit, where you can dine well and favorably