Ski Resort Tornik Zlatibor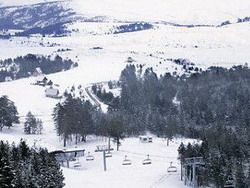 There are three ski resorts on the Zlatibor Mountains. Two are intended for Alpine skiing - Tornik and Obudovice while Tic field is intended for nordic sports.
Ski resort Tornik Zlatibor offers ski slopes for all categories of skiers, from beginners to top skiers. All the tracks are covered with snow cannons.
The total capacity of the ski resort is about 5,400 skiers per hour. The trails are well prepared for both snowboarding and skiing.
Have you visited this ski resort yet?
If so, share your experiences with others. Write your suggestion where to go, what to visit, where you can dine well and favorably