Accommodation Hallstatt Winter Holidays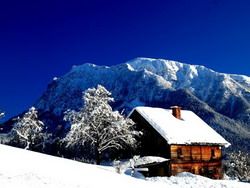 Spend winter holidays in Hallstatt and enjoy the skiing and nature that will leave you breathless in the Dachstein-Salzkammergut region. The combination of mountains, lakes, rivers and forests is what makes winter days in Hallstatt so special.
If you like skiing, boarding, sledding or freestyle skiing then Dachstein Salzkammergut is the right place for you. In this region you will find the conditions from which your heart will beat faster.
Guests, lovers of skiing can enjoy, boarding and sledding in Hallstatt, they can expect more than 60km of ski slopes, where snow is almost guaranteed, the trails are ideal for the whole family, well-prepared from simple to more demanding, modern lifts, beautiful views and comfortable ski huts.