Accommodation Schladming Winter Holidays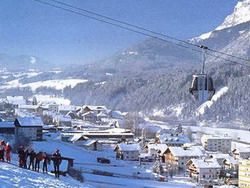 Centrally located in Austria in Schladming-Dachstein region Schladming offers everything you need for a ski holiday.
Enjoy skiing, snowboarding and sledding on 232 km of beautiful ski slopes, 89 ski lifts will take you uphill. Skiing and snowboarding on 41 ski slopes.
The large, busy city of Schladming has a lot to offer with nice cafes, après ski bars, lots of shops, hotels, villas and apartments.