Accommodation Plitvička Jezera Winter Holidays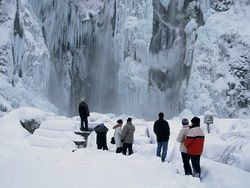 Magical, magnificent array of 16 terraced lakes, Plitvice Lakes National Park.
The abundance and splendor of the water, the sounds produced by the waterfalls, the power of nature that provokes anxiety is probably the first thing you will feel when you first encounter Plitvice Lakes.
Different seasons in Plitvice Lakes tell their story with colors, sounds, waterfalls, smells, silence and life ...