Accommodation Bohinjska Bistrica Winter Holidays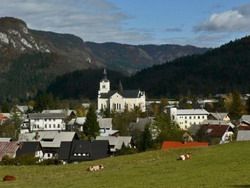 Experience the enchanting beauty of Bohinj and Bohinjska Bistrica, a small town situated between the Bohinj and Bled lakes, at the foot of the Trnava National Park at an altitude of 550m - 1480m. Nearby is the Kobla ski resort, skiing, snowboarding and sledding paradise.
After skiing, you can spend the night in the many apartments, hotels and villas that are well equipped.
In the center there is an aqua park so you can relax in the swimming pool, sauna, solarium ...