Accommodation Hočko Pohorje Winter Holidays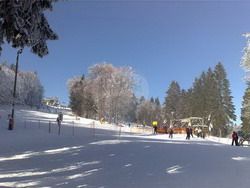 Enjoy skiing, snowboarding and sledding visit this winter Hocko Pohorje.
In the summer months you can enjoy cycling, hiking and horseback riding on magnificent trails. The planting of medicinal herbs, mushrooms and forest fruits attracts more and more visitors.
After skiing, you can spend the night in many apartments, hotels and villas that are well equipped.