Accommodation Cerkno Winter Holidays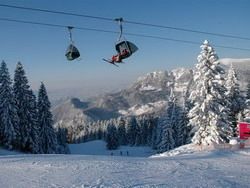 In the very heart of Slovenia lies the Ski Center Cerkno. The most modern technical ski resort in Slovenia, 18 km of ski slopes, 5 km of running tracks, snowboard, sledding trail, an ideal place for skiing, snowboarding and sledding.
At the foot of the ski slopes, there is a picturesque place in Cerkno. After skiing, you can find accommodation in a number of private apartments and hotels.
Cerkno is an excellent choice for one-day skiing and an excellent destination for beginners and less demanding skiers.